About RadioSparx
---
Offering commercial background music service since 2011, our RadioSparx motto, "Change your Music, Change your Life...", resonates with our clients around the globe who recognize the right mood throughout the day enhances both customer and employee loyalty, and often increases sales and client satisfaction. Our high-quality, curated music subscriptions save you money while you enjoy world-class music uploaded daily from our 8,000 talented artists, bands, orchestras, and ensembles from around the world.

With our direct-licensed music, you NEVER have to pay ASCAP, BMI, PRS, PPL, and other Performance Royalty Organization (PRO) Societies around the world, offering a great savings to our clients. Check out our GREAT background music (also called in-store music, ambient music, or environment music) - now serving a wide array of industries and vertical markets in 100 countries.
Industries Served
---
Explore the various industries and types of clients around the world enjoying RadioSparx as their 24/7 streaming music source.
►
Industries Served
Brief overview of the industries served by RadioSparx
►
Retail & Fashion
Boutiques, Shops, Stores, Art Galeries, Big-Box Chains, and Franchises
►
Fitness & Wellness
Gyms/Fitness, Massage Therapy, Yoga Therapy
►
On-Hold Music
Call Centers, Medical/Dental, Restaurant Delivery, Automotive, Retail, Etc.
►
Industrial
Airlines, Cruiselines, Theme Parks, Large Facilities
Clients Around The World...
---
Music, technology, and the retail landscape continue to rapidly evolve based on ever-changing consumer desires. RadioSparx helps clients use music media to entertain and stimulate customers, in-store and beyond.
Clients want to be moved and inspired. Music is a unifying and pervasive force that adds emotional moments to customer experiences. Using high-quality original curated music, RadioSparx drives customer satisfaction and repeat business to new levels!
■

Clients in 100 Countries




■

Automatic Music Scheduling




■

Time Zone Sensitive




■

Centralized Control of Service




■

Flexible Management (By Brand, Country, Internal vs. Franchises)




■

Delegate Control to Sub-Accounts




■

Extremely User-Friendly!



►
Learn How Music Can Improve Your Business
►
Learn More About Our Clients
Artists and Labels Welcome...
---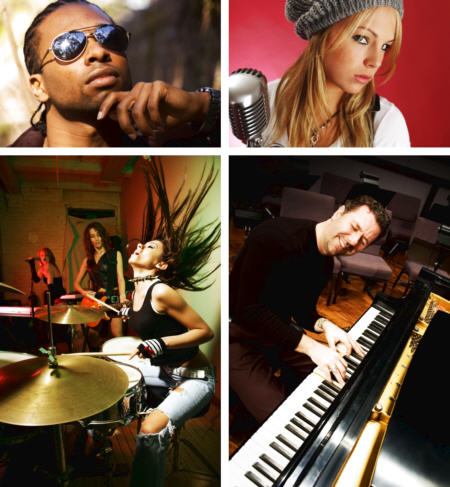 Our World-Class Artists and Labels
The artist community here at RadioSparx is comprised of both seasoned veterans as well as the hottest up-and-coming independent artists in the world today. With over 8,000 hot charting artists, composers, bands, and world-class ensembles and orchestras, let your business be a trendsetter within your industry. Having exciting new music 24/7 can enhance your business and entertain both your clients and staff members! "Change your Music, Change your Life..."
Curated Music Catalog
Our experienced music supervisors have decades of experience in the industry and are experts at playlist development. With over 857,000 tracks online in over 50 top-level genres, our curated stations have superb music in all industry-recognized top genres, including Pop, Easy Listening, Lounge/Chillout, Dance, RnB, Jazz, Rock, and Fitness. In addition, we have many specialty niches including Latin, World, Kids music, and Christmas music, plus playlists for celebrating various holiday sales events and cultural celebrations around the globe; i.e., Chinese New Year, St. Patrick's Day, Cinco de Mayo, Oktoberfest, and Diwali, to name a few.
Learn More