Our Clients
---
With clients in over 100 countries, and millions of plays each day, RadioSparx provides a fantastic opportunity for you, your clients, and your staff to discover the hottest new music from the coolest independent music artists around the world today. Our music puts you at the forefront of taste-making, and will separate you from other businesses that play over-saturated, over-played, major label music. The commercial value of becoming a leader in providing a NEW MUSIC and NEW ARTIST discovery experience is significant.
Below is just a sample of some of the clients who play our music to achieve a unique sonic brand for their business.


Located in Istanbul's Beylikduzu zone 30 minutes from Atatürk Airport, you'll enjoy spacious guest rooms and great international cuisine. Other assets include Hilton's indoor swimming pool, fitness center, and 5,000 sq. ft. of flexible space for meetings, events, and weddings. And why not spend a fun day at nearby Marmara Seaside for shopping and dining?

With 120 chic and modern stores, Snow Queen (Snezhnaya Koroleva) is Russia's largest chain of multi fashion stores, offering designer brands from Italy, France, Germany, Greece, and Turkey. Following a 1998 opening in Moscow, their fur, leather goods and private label brands are present in Moscow, Saint Petersburg, and 50 major regional cities. Long considered Russia's established expert in men and women's leather goods and outerwear, RadioSparx music offers a warm, appealing shopping environment for their upscale clientele.

With 96 rooms and located in the old city of Istanbul, Turkey – a stroll away to the Topkapi Palace, the Blue Mosque and other landmarks, Hotel Beyaz Saray offers 4-Star pampering and streams RadioSparx "Pop Vocals" and "Dance Pop Vocals" to create a lively, friendly contemporary vibe for their globe-trotting guests and employees. Providing full service and great cuisine on their terrace restaurant, plus you can book a sauna or massage in their spa facilities.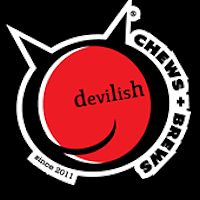 DEVILISH LIMITED PARTNERSHIP
Since 2011, Bangkok's Devilish Chews + Brews serves dishes with robust earthy flavors influenced by the BBQ in the open kitchen and smoked in-house. Following the Slow Food principles of quality produce, every meal is fresh to order with condiments made in-house. The traditional bistro setting takes you on a journey with a collection of wines from all over the world.  Discover the world's hidden beers in The Beer Treasury and The Devilish Dessert Bar is the place made of dreams with fine accompaniments and coffee from Italy. Devilish Chews + Brews plays RadioSparx DJ Club Mix, Pop/EDM Vocals, Fashion House, and Quirky & Wild stations.

Established in 1985, Satami has 16 stores in Hong Kong and also serves major markets in Australia, China, North America, Southeast Asia. Catering to women around the world, they enjoy RadioSparx's numerous stylish, fashion-centric stations as they offer specialized expertise in design, production and fitting of lingerie and body-shaping garments.

A USA company and the world's third-largest performance footwear seller, Skechers offers athletic and casual apparel for men, women, and kids (and the CUTEST little girl kicks with glitzy-glow lights). RadioSparx is providing music for their Malaysian franchise. Promoting community, sustainability, and assisting citizens with their charitable foundation, Skechers plays our trendy, upbeat Pop Vocals, including EDM, Up-Tempo, and Dance Vocals.

Based in Letterkenny, County Donegal, Ireland, Grove Furnishing Ltd. Is a long-time RadioSparx client specializing in home furnishings, bedding, and flooring. Named "Retailer of the Year" in 2017, they mostly stream our Pop Vocals, setting the scene each day with lively, entertaining music that's as warm and welcoming as their design ideas and furnishings.

This exciting Chocolate museum, located in Hong Kong, is a long-time RadioSparx client who enjoys the wide variety of the music offered by RadioSparx. With over 250 ready-to-play stations, including many dramatic whimsical music stations with a playful, magical feel, the music of RadioSparx creates a perfect compliment for exploring everything Chocolate!

A client since 2015, with two fitness gyms in Taipei, Taiwan, Formosa Fitness enjoys a special playlist we created combining RadioSparx's numerous "Fitness" music genres, like Rock, Punk, Hip Hop, Surf Rock, and more, offering music with a variety of BPMs. – perfect for their open gym concept for large and small groups, plus personal training, pumping iron, and other tough workouts.

A client since 2014, and headquartered in Auckland, New Zealand, Full Tank has numerous shop locations from Auckland to Wellington, and down to Dunedin – many in convenient malls and neighborhoods, plus they offer catering service and a great online menu for their wildly-successful juice and smoothie bar franchise. With the custom control provided by RadioSparx to allow each store to select their favorite music each day, Tank plays a mix of everything from Pop Vocals to Club Disco, from Dance Pop Vocals to Drum 'n Bass, to their very own curated custom playlist named "Tank Music", crafted to meet their specific preferences and tastes!

This lush, sunny resort in the Maldives is rocking with RadioSparx music! With their sandy beaches and overwater villas, you can escape to paradise. Luxe amenities include spa and fitness, beach-side candlelight dinners, an overwater bar, and an underground wine cellar. At Gili Lankanfushi, you can relax and be pampered amidst the island beauty, with pristine ocean views as far as the eye can see.

Tropic is one of the leading privately-owned retailers with headquarters in Bosnia, with 55 stores and over 2,000 employees. In 2014, the company took a major step forward by acquiring 39 Maxi supermarkets and Tempo hypermarkets from Belgian retailer Delhaize. Tropic enjoys an upbeat mix of our most popular and lively stations: Tropical Pop Vocals, Bridging the Gap, Pop Up-Tempo Vocals, Shopping Moods, Dance Pop Vocals, and Retail Cool Mix.

A star client since 2014, Miami-based Brickell Skin Care Corp streams our fashion-centric and wellness music into their popular Cosmetic Center & Spa. Providing quality skincare and beauty products for both men and women, Brickell also offers minimally invasive and non-invasive aesthetic services to allow their clients to realize their most beautiful, healthy selves. Playing a mix of Luxury Upscale Retail and Easy Listening, Brickell sets the perfect mood for their upscale clientele with music from RadioSparx!

Dixons Group, a leading European corporation offering the sale of electric appliances, operates Kotsovolos, the leading electronic and electric goods chain in Greece, with 98 stores and over 2,000 employees. A client since 2014, Kotsovolos was thrilled to sign up with us to stop paying the super-expensive Performing Rights Organization royalty fees to AEPI in Greece!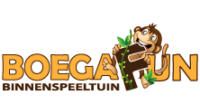 With four locations in the Netherlands, BoegaFun is a 2,000 square meter indoor playground for children from ages one to 13 years. Children will find climbing, scrambling, and romping in the many attractions here while the (grand) parents enjoy a delicious cup of coffee. BoegaFun is also the ideal environment for birthday parties, school trips, baby showers, family gatherings, etc. and parents get free entry! BoegaFun plays the RadioSparx Tween Kids Club, Funky Robot, and Dance Pop Vocals stations.

VÄSTERLEDEN VÅRDCENTRAL AB
A Swedish client since 2016, Västerleden Vårdcentral streams RadioSparx "Easy Listening" music in eight locations, creating a leisurely ambience to promote wellness and healing for their clients. Operating both health clinics and rehab facilities in Sweden, this is a privately operated family company with the long-term goal of improving public health for their citizens.

WATER LIBRARY HOSPITALITY GROUP
Joining us in 2017 with four restaurants in Bangkok, Thailand, this hospitality group plays a variety of RadioSparx stations, like NYC in Autumn, Lounge Jazz, Pop Evolution, Italian Pop, and others. Like many culinary spots around the globe, The Water Library can play special World Music to match special dining excursions, adding fun and authenticity to their clients' experience. The Michelin Guide likes their fusion of Asian and European influences and their impressive wine list.

Joining us in 2017 from Sherman Oaks, CA, and in business over 31 years, Sofa Design Gallery enlisted us to create a special playlist with stylish Bossa Novas, Fashion and Chillout music, creating a warm, inviting environment for their clientele. Their beautiful showrooms exhibit their exquisite custom furniture and their staff offers design tips and assistance for creating a modern, new updated look.

With six prime locations around Bermuda, everyone agrees that A.S. Cooper & Sons is "Bermuda's Best Shopping Experience," offering a vast collection in ladies wear, menswear, children's wear, accessories, beauty, fine jewelry, home decor, gifts, and duty-free fragrances and cosmetics. Carrying the finest bone china, crystal, and more, their stores also host many bridal registries. Enjoying a musical mix of our Café Bohemia, Pop Jazz, and Luxury Upscale Retail keeps their clients in a happy mood for casual shopping.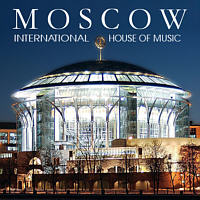 MOSCOW INTERNATIONAL HOUSE OF MUSIC
The largest music center in Russia is centrally located on the Moscow River Bank and hosts concerts, Jazz festivals, Ballet, and more. The open-air concert pavilion offers a unique experience of live music in a relaxing atmosphere and a magnificent view of the Moscow River and the center of Moscow. With three concert halls, the Moscow International House of Music plays RadioSparx Classical Music, adding refined elegance to the common spaces and lounge area just outside of the Svetlanov Concert Hall.

PHC FRANCHISED RESTAURANTS PUBLIC LTD
PHC, a RadioSparx client since 2012, operates the largest company of franchised restaurants and cafes in beautiful Cyprus, playing RadioSparx music in over 20 locations. PHC represents top brands such as Pizza Hut, KFC, Taco Bell, wagamama, Caffè Nero, Derlicious, and Yogen Früz Cafe, as well as local restaurants and cafes like Hobo Cafe, and Sitio, along with their popular catering service, Catercom.

Founded in Switzerland in 1884, and creator of the famous Swiss Army Knife, Victorinox is located in Hong Kong's elegant IFC Mall, and features cutlery, watches, travel gear, and fragrances, attracting a mix of families, teens, and tourists. Since 2017, our music has been featured in several Victorinox locations, allowing each store to change the mood and style of music played throughout the day -- a plus for many retail outlets.

Founded in 1947, and following a number of acquisitions, Edinburgh Woollen Mills now has 380 stores located throughout the UK. Noted for quality and service, they offer an affordable "ageless style" for the age-40-plus demographic, selling fine clothing, gifts, and souvenirs. RadioSparx music sets the perfect mood for an upscale shopping experience.

Beaverbrooks, a UK family business with 67 jewelry stores and a dedication to charity work, sells sparkly diamonds, gold and silver jewelry, and designer watches by Armani, Omega, Bell & Ross, TAG Heuer, and others, for men and women. Our vibrant range of music provides the perfect ambience for both their casual and high-end clientele.

SUMMITSTONE HEALTH PARTNERS
Providing purpose and wisdom within their communities, this client provides health services in Colorado, and streams RadioSparx music in six locations. With our multiple stations focused on healing, wellness, and relaxation, our background music nourishes both the mind and spirit in their offices and waiting rooms as clients come and go.

Based in Brazil and a client since 2015, Hemb is a multi-brand fashion and design chain for men, with a style that's far from common and highly relevant to the on-the-go lifestyle of its clientele. Streaming a fun mix of stations like International Jet Set, Pop Vocals, Fashion House, Motown Kickdown, etc., RadioSparx music is lively, fashionable, and trendy -- creating a cool, friendly vibe for Hemb's clients.

KANSAS CITY PSYCHIATRIC GROUP
Streaming RadioSparx music since 2014, and serving Greater Kansas City since 1992, this client generally plays our "Smooth Jazz," creating a gentle, warm ambience for their clients and staffers. From their Overland Park location, this clinic offers a full spectrum of outpatient services to children, adolescents and adults.

Dagrofa, one of Denmark's largest wholesaler and retail grocers, plays our Pop Vocals station for their extensive chain to brighten the experience for their busy shoppers. By selecting our music, they save a boatload of money by eliminating performance royalty payments to KODA. Dagrofa's supermarket chains include SuperBest, KIWI, EUROSPAR, SPAR, Min Købmand, Let-Køb, and Pisiffik.

INTERCONTINENTAL DAVID TEL AVIV
The luxurious 5-Star David InterContinental Tel Aviv plays our music throughout the entire resort hotel area, including in the lobby, restaurant, lounge bar, pool area, and fitness center. Located in the center of Tel Aviv, with 555 fully air-conditioned bedrooms, guests have easy access to Alma Beach, Shalom Meir Tower, Habima Theatre, and much more.

A client since 2015, Lifestyle International Pvt. Ltd. is an Indian fashion retail chain promoted by the Dubai- based retail and hospitality conglomerate, Landmark Group. Our music plays in over 100 "Lifestyle" stores spread across India, powering the sales of a range of stylish, branded and private labels. Lifestyle offers a range of clothing, footwear, accessories, handbags, and home products.

Founded in 1988, Baker's Ribs has four locations in Dallas and surrounding areas with an additional three franchises. They cater events of all shapes and sizes, including the Denver BBQ Fest, Big Apple BBQ Block Party, Texas Monthly's 50 best BBQ Festival, and a host of Dallas parties, meeting and events. Hungry families enjoy Baker's Ribs' slow-cooked, hickory- smoked meats in a Barbecue pit designed by founder and pitmaster Joe Duncan.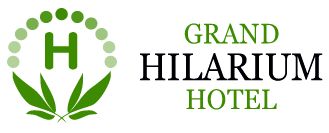 The Grand Hilarium is a luxury Hotel in the famous historical and touristic district of Yenikapi, Istanbul. The large rooms offer a bright and modern ambiance, lots of living space, comfortable furnishings, and a stylish bathroom with a shower. Savor regional and international specialties in the restaurant and enjoy selected drinks and cocktails in the bar. For your relaxation, the hotel has a sauna, a gym, Turkish baths, and Turkish massages, an indoor swimming pool, and a pedicure service. Grand Hilarium plays the RadioSparx Smooth Jazz and Pop Vocal stations.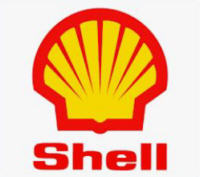 Playing a vibrant mix of vocal Pop, EDM, and Easy Listening music, a chain of 56 Shell quick-stop petrol stations in Central America love RadioSparx for its versatility, affordability, and reliability. Using our R-Box Pearl players, the music caches on their player devices ensuring uninterrupted music 24 X 7 X 365.

MERCURE IMPERIAL HOTEL BOMONTI
Located in the heart of Istanbul's trendy neighborhood of Bomonti, with 203 luxe rooms, this 5-Star hotel is near upscale shopping, gourmet restaurants, Osmanbey and Nisantasi, and the organic bazaar of the west side. Great cuisine, lounge areas, and a large spa and wellness center, and top-quality service -- all while RadioSparx music streams 24/7 at this hotel. Combining luxury and business, it's an easy walk to the Istanbul Congress Center and Lütfi Kirdar Congress and Exhibition Hall.

Founded in 1962, ZELO is the largest retail chain in Brazil specializing in home decor, with RadioSparx music streaming in 50 of their stores. While offering their own brand, they also have exclusive marketing relationships with Alexandre Herchcovitch, São Paulo; and F.C. S.C. Corinthians PTA. ZELO works with high-quality products and the best market brands, like Buddemeyer, Karsten, Zeal Select, Camesa, Buettner, Plooma, Tognato, Santista, Sultan, Kacyumara, Andreza, Artelassê, Daune, Jolitex, Altenburg, Studio Trama, Duoflex, Tempur, Cup & Co., Teka, Tecebem, and many others.

In business since 2006, Zoommer has partners in the Middle East, Europe, CIS, and Latin America. Their Tbilisi, Georgia, HQ streams RadioSparx music into 16 stores, playing a cool mix of Pop Instrumental, Dance Pop, and easygoing Vocal Pop, as their clients shop for branded electronics, accessories, mobile phones, video consoles, etc.

In business since 1997, with six shops scattered around England's culturally-rich marketing town of Sedbergh, to Bownes and Ambleside in Cumbria, and other nearby towns, The Bath House enjoys our lively "Chillout" and "Fashion House" music. Passionate about their elegant British-made fragrances, toiletries, and skin care products, their artists and designers assist their clients each day with our stylish music…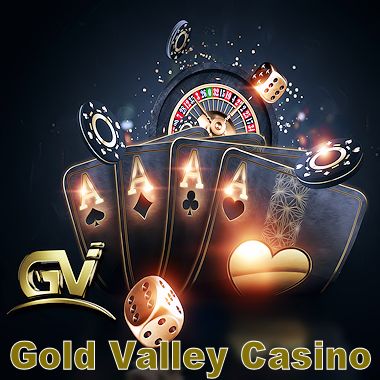 The Gold Valley Casino, located in South Africa, with 34 locations, is a friendly, intimate casino. So whether you're enjoying yourself in the casino, relaxing by the pool, taking in a live show, or enjoying a delicious meal, Gold Valley Casino will continue to surprise you. It's the perfect getaway. Friendly staff and excellent service will make your visit one to remember and make you come back for more. In addition, at all 34 locations, Gold Valley Casino plays the RadioSparx stations throughout their casinos.
SAPPORO JAPANESE STEAKHOUSE
A big welcome to Sapporo Steakhouse, an inspiring new family-friendly client with a sense of humor and style, with "Eat Better, Live Better" as their motto. Located in suburban Seattle, Washington, they credit their authentic Japanese cuisine (steak, sushi, and seafood) to the good health of their aging Godparents. Sapporo often plays our "Japanese Traditional" music but revs up our "TGI Happy Hour" to entertain their after-work, younger clientele.

The Hermitage Club is a luxury resort providing its members four seasons of private mountain activities, luxury accommodations and a worry-free safe environment for families of all generations. They play our music on iPad tablets in their 12 private massage rooms with custom music for each client depending on their personal music preference.