Our Clients
---
With clients in over 100 countries, and millions of plays each day, RadioSparx provides a fantastic opportunity for you, your clients, and your staff to discover the hottest new music from the coolest independent music artists around the world today. Our music puts you at the forefront of taste-making, and will separate you from other businesses that play over-saturated, over-played, major label music. The commercial value of becoming a leader in providing a NEW MUSIC and NEW ARTIST discovery experience is significant.
Below is just a sample of some of the clients who play our music to achieve a unique sonic brand for their business.


Based in Brazil and a client since 2015, Hemb is a multi-brand fashion and design chain for men, with a style that's far from common and highly relevant to the on-the-go lifestyle of its clientele. Streaming a fun mix of stations like International Jet Set, Pop Vocals, Fashion House, Motown Kickdown, etc., RadioSparx music is lively, fashionable, and trendy -- creating a cool, friendly vibe for Hemb's clients.

PHC FRANCHISED RESTAURANTS PUBLIC LTD
PHC, a RadioSparx client since 2012, operates the largest company of franchised restaurants and cafes in beautiful Cyprus, playing RadioSparx music in over 20 locations. PHC represents top brands such as Pizza Hut, KFC, Taco Bell, wagamama, Caffè Nero, Derlicious, and Yogen Früz Cafe, as well as local restaurants and cafes like Hobo Cafe, and Sitio, along with their popular catering service, Catercom.

Celebrating their 50th Anniversary, Florida's drive-through safari and amusement park has played our "African Safari" music since 2013. Our authentic tribal drums and native chants offer great fun for families and their kids as they observe 1,000 animals, with animal-feeding experiences, five rides, an awesome water sprayground, plus food, shopping and more – creating a memorable experience for their guests.

Presently serving 30 stores for Coricraft, this rapidly-growing South African furniture manufacturer and major retailer also serves Namibia and Botswana. Offering great designs and sophisticated retail shops with professional designer assistance, you can select from tons of fabric swatches or 100% leather for your new, stylish sofa and occasional chairs! Today, Coricraft welcomes their clients with RadioSparx music to match their stylish designs, enjoying our "Luxury Upscale Retail" music 24/7.

A USA company and the world's third-largest performance footwear seller, Skechers offers athletic and casual apparel for men, women, and kids (and the CUTEST little girl kicks with glitzy-glow lights). RadioSparx is providing music for their Malaysian franchise. Promoting community, sustainability, and assisting citizens with their charitable foundation, Skechers plays our trendy, upbeat Pop Vocals, including EDM, Up-Tempo, and Dance Vocals.
Domino's Pizza chains in Singapore, Vietnam, and Turkey are utilizing music from RadioSparx. Perfect for an international clientele, our strong mix of popular western music genres combined with local market music makes for a compelling and affordable solution for fast food chains around the world.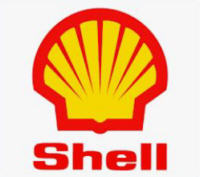 Playing a vibrant mix of vocal Pop, EDM, and Easy Listening music, a chain of 56 Shell quick-stop petrol stations in Central America love RadioSparx for its versatility, affordability, and reliability. Using our R-Box Pearl players, the music caches on their player devices ensuring uninterrupted music 24 X 7 X 365.

El Mismo Precio is a 36-store chain of toy stores for kids in Central America. Playing a wide variety of Pop, Dance, Electronic, Hip Hop, Jazz, and cool Kids Music, this client loves the music variety and economical service provided by RadioSparx!

Celebrating its 8th year as a popular Spanish low-cost airline, today Iberia Express flies 22 sleek Airbuses, and operates short- and medium-haul routes from their hub at Adolfo Suárez Madrid–Barajas Airport, providing long- haul connections with its owner Iberia's long-haul network. Enjoy your unique flying experience as you buzz around high in the sky enjoying great music from RadioSparx, including Pop, Easy Listening, Jazz, and more.

A client since 2014, ETOS S.A., a major manufacturer of clothing and fabrics, operates 259 clothing stores under the Diverse and Diverse Extreme Team brands in Poland. The company provides a range of clothing for women and men, as well as accessories, shoes, bags, and backpacks. Once again, our hot, stylish, music targeting the fashion retail market is a driving force behind the ETOS's unique, stylish sonic experience enjoyed by both their clientele and employees.

Located on Istanbul's popular Beyazit Square, the 4-Star Klas Hotel offers Turkish hospitality along with tasty international cuisine in their Tulipa Restaurant. With 129 stylish rooms and great views from their rooftop terrace bar and swimming pool, the Klas is also next door to Istanbul University's main campus and most major tourist highlights. A client since 2016, they enjoy streaming our "Pop Evolution" for their international guests.
SAPPORO JAPANESE STEAKHOUSE
A big welcome to Sapporo Steakhouse, an inspiring new family-friendly client with a sense of humor and style, with "Eat Better, Live Better" as their motto. Located in suburban Seattle, Washington, they credit their authentic Japanese cuisine (steak, sushi, and seafood) to the good health of their aging Godparents. Sapporo often plays our "Japanese Traditional" music but revs up our "TGI Happy Hour" to entertain their after-work, younger clientele.

With a 5-Star rating, The Parma Hotel is located in the center of Istanbul near the convention centers, and great shopping and social events. They offer great Turkish cuisine and pastries in their Cafés and feature their popular Turkish Bath, Sauna, Spa and Massages, and other relaxing amenities. A client since 2017, the hotel enjoys a mix of RadioSparx stations like Mellow Music, Bossa Novas, Latin Pop and Latin Easy Listening.

Dagrofa, one of Denmark's largest wholesaler and retail grocers, plays our Pop Vocals station for their extensive chain to brighten the experience for their busy shoppers. By selecting our music, they save a boatload of money by eliminating performance royalty payments to KODA. Dagrofa's supermarket chains include SuperBest, KIWI, EUROSPAR, SPAR, Min Købmand, Let-Køb, and Pisiffik.

WATER LIBRARY HOSPITALITY GROUP
Joining us in 2017 with four restaurants in Bangkok, Thailand, this hospitality group plays a variety of RadioSparx stations, like NYC in Autumn, Lounge Jazz, Pop Evolution, Italian Pop, and others. Like many culinary spots around the globe, The Water Library can play special World Music to match special dining excursions, adding fun and authenticity to their clients' experience. The Michelin Guide likes their fusion of Asian and European influences and their impressive wine list.

A client since 2015 and so popular locally that long customer lines form awaiting the authentic, spicy Mex-Tex cuisine and cocktails served by Casa Milagro Restaurant, in Richardson, Texas. Here you can book numerous private dining rooms, plan parties onsite or have your events catered. With around 20 or more Latin music stations, Casa Milagro enjoys a musical mix of our Southwest Grill, Latin Restaurant, and Bossa Novas.

Multiple Pizza Hut franchise stores around the world (US, Canada, Turkey) play our music, with a perfect easy-going sound for casual walk-in family dining. Our Italian Casual, Mediterranean Nights, and various Pop stations work great to set a nice, upbeat, family-friendly mood.

Located in Istanbul's Beylikduzu zone 30 minutes from Atatürk Airport, you'll enjoy spacious guest rooms and great international cuisine. Other assets include Hilton's indoor swimming pool, fitness center, and 5,000 sq. ft. of flexible space for meetings, events, and weddings. And why not spend a fun day at nearby Marmara Seaside for shopping and dining?

With six prime locations around Bermuda, everyone agrees that A.S. Cooper & Sons is "Bermuda's Best Shopping Experience," offering a vast collection in ladies wear, menswear, children's wear, accessories, beauty, fine jewelry, home decor, gifts, and duty-free fragrances and cosmetics. Carrying the finest bone china, crystal, and more, their stores also host many bridal registries. Enjoying a musical mix of our Café Bohemia, Pop Jazz, and Luxury Upscale Retail keeps their clients in a happy mood for casual shopping.

Dixons Group, a leading European corporation offering the sale of electric appliances, operates Kotsovolos, the leading electronic and electric goods chain in Greece, with 98 stores and over 2,000 employees. A client since 2014, Kotsovolos was thrilled to sign up with us to stop paying the super-expensive Performing Rights Organization royalty fees to AEPI in Greece!

Founded in Switzerland in 1884, and creator of the famous Swiss Army Knife, Victorinox is located in Hong Kong's elegant IFC Mall, and features cutlery, watches, travel gear, and fragrances, attracting a mix of families, teens, and tourists. Since 2017, our music has been featured in several Victorinox locations, allowing each store to change the mood and style of music played throughout the day -- a plus for many retail outlets.

Beaverbrooks, a UK family business with 67 jewelry stores and a dedication to charity work, sells sparkly diamonds, gold and silver jewelry, and designer watches by Armani, Omega, Bell & Ross, TAG Heuer, and others, for men and women. Our vibrant range of music provides the perfect ambience for both their casual and high-end clientele.

With 120 chic and modern stores, Snow Queen (Snezhnaya Koroleva) is Russia's largest chain of multi fashion stores, offering designer brands from Italy, France, Germany, Greece, and Turkey. Following a 1998 opening in Moscow, their fur, leather goods and private label brands are present in Moscow, Saint Petersburg, and 50 major regional cities. Long considered Russia's established expert in men and women's leather goods and outerwear, RadioSparx music offers a warm, appealing shopping environment for their upscale clientele.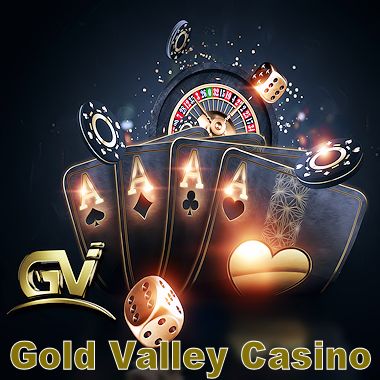 The Gold Valley Casino, located in South Africa, with 34 locations, is a friendly, intimate casino. So whether you're enjoying yourself in the casino, relaxing by the pool, taking in a live show, or enjoying a delicious meal, Gold Valley Casino will continue to surprise you. It's the perfect getaway. Friendly staff and excellent service will make your visit one to remember and make you come back for more. In addition, at all 34 locations, Gold Valley Casino plays the RadioSparx stations throughout their casinos.

The new Port River Hotel & Spa is a splendid five-star hotel based in Istanbul providing opulent accommodations for a select clientele. Port River utilizes RadioSparx throughout their elegant hotel, including in their lobby and common areas, as well as for their relaxing spa and massage service facility.

SUMMITSTONE HEALTH PARTNERS
Providing purpose and wisdom within their communities, this client provides health services in Colorado, and streams RadioSparx music in six locations. With our multiple stations focused on healing, wellness, and relaxation, our background music nourishes both the mind and spirit in their offices and waiting rooms as clients come and go.

Founded in 1962, ZELO is the largest retail chain in Brazil specializing in home decor, with RadioSparx music streaming in 50 of their stores. While offering their own brand, they also have exclusive marketing relationships with Alexandre Herchcovitch, São Paulo; and F.C. S.C. Corinthians PTA. ZELO works with high-quality products and the best market brands, like Buddemeyer, Karsten, Zeal Select, Camesa, Buettner, Plooma, Tognato, Santista, Sultan, Kacyumara, Andreza, Artelassê, Daune, Jolitex, Altenburg, Studio Trama, Duoflex, Tempur, Cup & Co., Teka, Tecebem, and many others.

In business since 1997, with six shops scattered around England's culturally-rich marketing town of Sedbergh, to Bownes and Ambleside in Cumbria, and other nearby towns, The Bath House enjoys our lively "Chillout" and "Fashion House" music. Passionate about their elegant British-made fragrances, toiletries, and skin care products, their artists and designers assist their clients each day with our stylish music…

GRAND SIERRA RESORT & CASINO
GRAND Sierra Resort & Casino is a resort hotel located approximately three miles east of Downtown Reno, Nevada. The hotel has 1,990 guest rooms and suites, 10 restaurants, including two by celebrity chef Charlie Palmer,[1] and a casino with 100,000 square feet (9,300 m2) of space.[2] The hotel also has a shopping center, wedding chapel, pool, convention center, 50- lane bowling alley, movie theater,[3] a Race & Sports Book, lake golf driving range, a two screen cinema and an RV park. It was acquired by Southern California based Meruelo Group in April 2011.

The Hermitage Club is a luxury resort providing its members four seasons of private mountain activities, luxury accommodations and a worry-free safe environment for families of all generations. They play our music on iPad tablets in their 12 private massage rooms with custom music for each client depending on their personal music preference.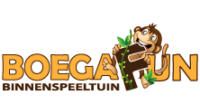 With four locations in the Netherlands, BoegaFun is a 2,000 square meter indoor playground for children from ages one to 13 years. Children will find climbing, scrambling, and romping in the many attractions here while the (grand) parents enjoy a delicious cup of coffee. BoegaFun is also the ideal environment for birthday parties, school trips, baby showers, family gatherings, etc. and parents get free entry! BoegaFun plays the RadioSparx Tween Kids Club, Funky Robot, and Dance Pop Vocals stations.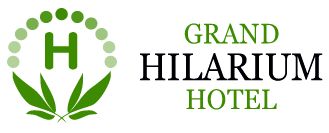 The Grand Hilarium is a luxury Hotel in the famous historical and touristic district of Yenikapi, Istanbul. The large rooms offer a bright and modern ambiance, lots of living space, comfortable furnishings, and a stylish bathroom with a shower. Savor regional and international specialties in the restaurant and enjoy selected drinks and cocktails in the bar. For your relaxation, the hotel has a sauna, a gym, Turkish baths, and Turkish massages, an indoor swimming pool, and a pedicure service. Grand Hilarium plays the RadioSparx Smooth Jazz and Pop Vocal stations.

This lush, sunny resort in the Maldives is rocking with RadioSparx music! With their sandy beaches and overwater villas, you can escape to paradise. Luxe amenities include spa and fitness, beach-side candlelight dinners, an overwater bar, and an underground wine cellar. At Gili Lankanfushi, you can relax and be pampered amidst the island beauty, with pristine ocean views as far as the eye can see.

A star client since 2014, Miami-based Brickell Skin Care Corp streams our fashion-centric and wellness music into their popular Cosmetic Center & Spa. Providing quality skincare and beauty products for both men and women, Brickell also offers minimally invasive and non-invasive aesthetic services to allow their clients to realize their most beautiful, healthy selves. Playing a mix of Luxury Upscale Retail and Easy Listening, Brickell sets the perfect mood for their upscale clientele with music from RadioSparx!

With 96 rooms and located in the old city of Istanbul, Turkey – a stroll away to the Topkapi Palace, the Blue Mosque and other landmarks, Hotel Beyaz Saray offers 4-Star pampering and streams RadioSparx "Pop Vocals" and "Dance Pop Vocals" to create a lively, friendly contemporary vibe for their globe-trotting guests and employees. Providing full service and great cuisine on their terrace restaurant, plus you can book a sauna or massage in their spa facilities.

A client since 2016 and located in Istanbul's Old City, the Barin Hotel has 65 guest rooms and offers warm Turkish hospitality and enjoys streaming various RadioSparx stations, including Lounge Jazz, Easy Listening, After Hours Latin Mix, and the exotic, romantic Mediterranean Nights. A tourist's dream, the Barin is located near Istanbul's museums, monuments, the Blue Mosque, the famed Covered Bazaar, and other popular tourist highlights.

In business since 2006, Zoommer has partners in the Middle East, Europe, CIS, and Latin America. Their Tbilisi, Georgia, HQ streams RadioSparx music into 16 stores, playing a cool mix of Pop Instrumental, Dance Pop, and easygoing Vocal Pop, as their clients shop for branded electronics, accessories, mobile phones, video consoles, etc.

An Apple Authorized Reseller and a client since 2016, this upscale Macao company streams RadioSparx music in five stores. They enjoy a fun, lively mix of our Pop music, which is perfect for any age demographic. Favorite stations include "Pop Vocals," "Tropical Pop Vocals," and "Shopping Moods," among others. A great resource for our digital world, Original Technology offers iPhones, iPads, Macs, Bluetooth devices, games, software, and accessories.

Set on Barbados' world-famous Crane Beach – named "Best Caribbean Beach" by USA Today's 10-Best Readers Choice 2015 - The Crane is the Caribbean's first resort hotel. First opened in 1887 and now fully restored and expanded, this truly unique property combines old-world charm and incredible natural beauty with a romantic sense of seclusion. The Crane plays our music throughout their resort including the lobby, restaurant, pool area, and fitness center.

Joining us in 2015, with three Garden Centers in East and West Sussex County, England, the Tates of Sussex offer visitors guidance in gardening care and management of birds and wildlife in their gardens. They often stage fun events and workshops, and customers also can enjoy their coffee shops and restaurants–and even join their Garden Club. Tates is currently enjoying our Classical Light, Shopping Moods and Lounge Jazz playlists.