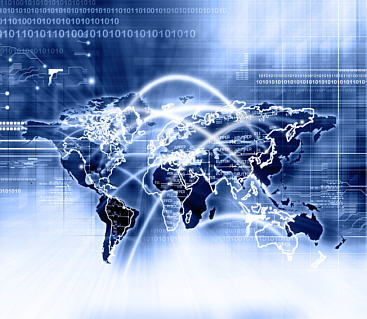 Participation at RadioSparx
---
Learn More About RadioSparx
Have Your Music Played in Stores, Restaurants, Hotels, Spas, Gyms, and Chains of All Types
RadioSparx is a globally-recognized provider of commercial background music service. With over 18,000 clients in over 100 countries, our music is heard by several million people each day.
With clients in the hospitality, retail, travel, fitness, wellness, and other industries, RadioSparx is growing rapidly and displacing major label music around the world. With a supremely talented community of world-class artists, composers, bands, ensembles, labels, and publishers participating here, RadioSparx has quickly become one of the music industry's leading service providers for affordable, high-quality background music for business uses.

For content providers, by uploading and configuring your tracks with basic metadata info (genre/subgenre, BPM, vocal type, and language), our music supervisors can go to work playlisting your tracks on our over 200 curated music stations. Get your music online today and start earning money in one of the most lucrative segments of the music industry.
Advantages of RadioSparx
Why participate at RadioSparx? We're glad you asked....
Rapidly-Growing Music Service With a Focus on Business Clientele
RadioSparx provides a direct-licensed commercial background music service with a primary focus on providing business-class service to clients in numerous industries. Here are the advantages of RadioSparx:



Global - RadioSparx has a global network of resellers who focus on reselling the service in specific countries. This expands our reach to achieve much faster growth than we could experience otherwise.


Direct Licensing - Our direct-licensed service provides transparency and accountability. Rather than having clients pay societies and hoping you get paid somehow, someday, our clients pay us directly for service provided and then we directly compensate the artists quarterly whose music was played by each client.


Residual Income - RadioSparx earns you residual, recurring revenue for the subscription-based playback of your music as our client base expands around the world.


Streamlined - RadioSparx eliminates the barriers to entry -- newly uploaded tracks can be immediately play-listed and start earning streaming income immediately.

---
Details to Consider
20 Tracks Preferred - In an ideal world, we prefer that artists applying here have a minimum of 20 music tracks. However, this is not mandatory -- you only need a minimum of three (3) tracks to submit an artist application and can then grow your catalog over time. We're fully aware that it takes time to create great music and we don't want you to rush the process. Take your time and bring us great, ready-to-play music tracks that will make our clients RAVE about RadioSparx!
Revenue-Sharing - You earn money on a revenue-sharing basis. As more subscribing clients use the RadioSparx service, and the more our clients play various stations that include your music, the more money you will earn. Naturally you will earn more if your music is used on our top-played stations, hence we provide reports for you to see which are the top-played stations so that you can focus your music production efforts in an optimal manner.
Perpetual Commitment NOT Required - Unlike our AudioSparx license, our RadioSparx-only license is a non-perpetual license. If for some reason you need to take down one or more tracks, even your entire catalog, you can do so. The "wait time" for a takedown to be fully completed and cleared from all reseller channels, etc. is six months following the end of any calendar quarter of when you submit your takedown request.
Non-Exclusive License - Similar to our AudioSparx license, our RadioSparx-only license is a non-exclusive license, meaning that you can license your music to any third parties at any time and without negatively impacting your license to RadioSparx.
Upload and Configure Your Tracks - You are in control of, and in charge of managing your music catalog here. It does not cost money for you to participate here. However, it does require some time to upload and configure your tracks. This is a one-time upload process. Our staff handles everything else including marketing, development, operations, support, track review, and playlisting your tracks on our various curated playlists.
---
How to Participate at RadioSparx
Please Note:
The RadioSparx service and website still rely on many essential software features which are built into the AudioSparx website, however, your participation in our RadioSparx-only license, while requiring utilization of the AudioSparx website for various essential software features, does not mean we will be licensing your music for production uses from the AudioSparx website.
If you are a music artist, composer, producer, label, publisher, band, ensemble, or orchestra and wish to license your music to RadioSparx, you can become a Vendor here by following these simple steps:
Read Licensing Agreement
- To see the specific terms of our RadioSparx-Only license, please take a minute to review the terms online to ensure you are in agreement with the terms before continuing further.
Click Here to Review the License
.
Register Online to Create Your Account
- Take a minute to register online for free by
clicking here
(opens in new browser tab). After you complete the registration, click the link in the email address verification email you will receive after registering, and then you can sign in to your new account at AudioSparx. Please note that your account will work for all of our websites -- you don't have to register on each of the sites just to sign in to them if you wish to do so.
Submit One or More Artist Applications - After you sign in to the AudioSparx website, you will be at the "My Account Menu". At the bottom of that screen, click on the "Submit New Artist Application" link. There you will see an option to continue with the AudioSparx license or the RadioSparx-Only license. To participate only at RadioSparx, naturally select the RadioSparx-Only license option and proceed through that to submit an artist application including three (3) MP3 tracks for our review. After you submit your application, we will generally review the application within 24 hours and will email you our decision about whether we agree to represent the artist you submit. You can submit multiple artist applications if you are a label or represent music from multiple different artists, and for each application you can choose either the AudioSparx option or the RadioSparx-only participation option.
Upload Artist Graphic & Configure Artist Profile - After being accepted here, you will need to upload a high-quality graphic or photo to your artist profile(s). Please note that our staff must review and approve the uploaded photo/graphic. Once it has been approved, then you can commence uploading and configuring your tracks.
Upload Tracks - After the application and photo/graphic acceptance process is fully completed, then you can proced to upload your tracks in high-resolution uncompressed format (i.e. WAV or AIFF). Once you get the hang of uploading individual tracks, then you can use our powerful batch upload and batch edit features to upload dozens or even hundreds of tracks at once. However, please note that we do not recommend uploading more tracks than you can configure within a 24-hour period to avoid having unconfigured tracks in your account, which can tend to be forgotten or overlooked. For each track you upload with your RadioSparx-only license, please configure at a minimum the genre, subgenre, composer and publisher settings, BPM, vocal type and vocal language. Any additional configuration work is optional and is more related to display of the tracks on AudioSparx and our other websites for production music licensing purposes, hence is not necessary for participation only at RadioSparx.
Run Reports - You can run various real-time reports for any time period to see which playlists your tracks have been placed on, how many plays they're getting, and what your earnings are. Please be patient and allow some time for our curators to review your music and start playlisting them on our various RadioSparx stations.

Get Paid - After the end of each calendar quarter we will email you a commission report that details all sales for the previous quarter, and then 45 days after the end of each quarter we send payment if your earned commissions are $25 or more for PayPal payments or $400 or more for wire transfer payments.

---
Let's Rock the House ... Fashion, Hospitality, Dining, Travel and More!
Make the most of your world-class music -- Start participating today as a vendor to have your music played in thousands of business locations around the world and share in the revenue and earnings. If you have any questions at all please click on the CONTACT option at the top of the site or give us a call and let us know what's on your mind. We're always happy to discuss any questions you may have.
Get Started Today at RadioSparx - Put Our Global Experience to Work For You!
NOTE: After registering online, sign in and submit an artist application and choose either the AudioSparx or the RadioSparx-Only participation option for each artist application you submit.