R-Box Pearl
---
Learn about R-Box Pearl software and hardware player device, its technical specs, and more. The R-Box Pearl software is available for immediate free download for Windows and Android devices.
R-Box Pearl Software
Download Now for Windows or Android - Use Your Own Computer/Player Device
The cool software technology behind the R-Box Pearl is available for free download below for use on Windows and Android. This lets you use any Windows or Android device as your player device. Please make sure that the device you select has sufficient disk space or Flash RAM available to cache 1,000 or more tracks.




Windows Download
R-Box Pearl Windows Installation Info
Android Download

R-Box Pearl Android Installation Info
R-Box Pearl Hardware
Advanced Music Player Hardware Technology from RadioSparx
Our premier product for our in-store audio, this audio player is developed in-house and can be used for both streaming and store-and-forward. Providing a very simple plug-and-play deployment, it's as easy as plugging it in, configuring the player's ID in your RadioSparx account, and it starts to play immediately! Then control which stations it plays via an easy point-and-click schedule setup.

The R-Box Pearl can fit in the palm of your hand but is a very powerful computer that can store well over 1,000 tracks on the device for local playback, perfect for in-store retail chains, hotel/cafe/restaurant chains, and similar.

Available for worldwide shipping, you can order online below. Or feel free to contact us to discuss a large order.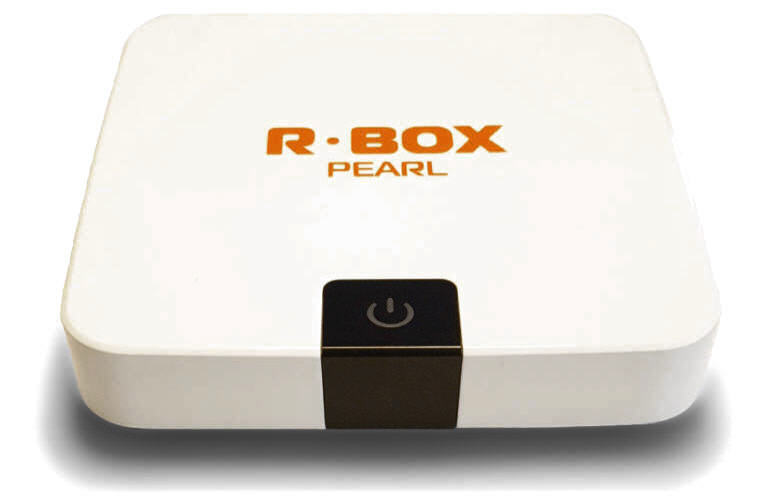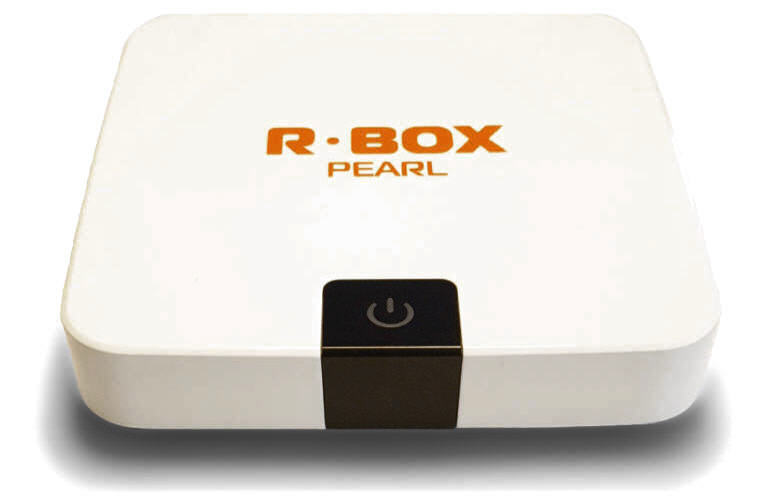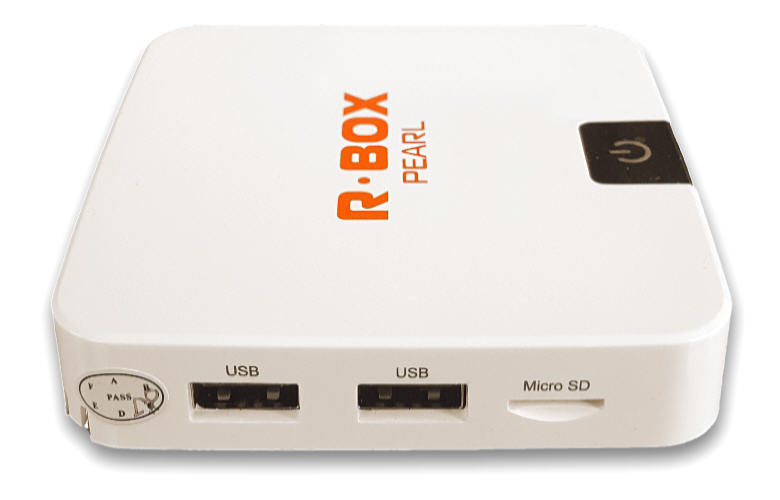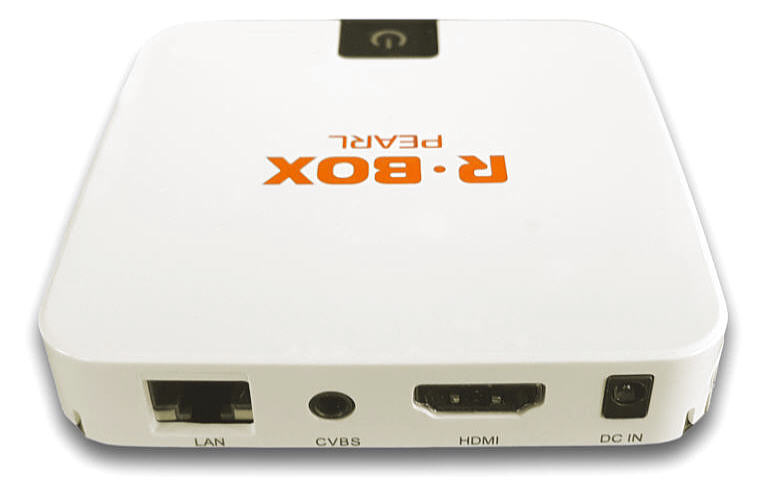 R-Box Pearl Highlights:
Realtime Streaming Support
Store-and-Forward (Local Caching)
Full Custom Schedule Support
1GB RAM, 8GB Flash ROM
Network - 10/100 Ethernet & WiFi
Audio - CVBS 3.5mm Audio/Video output jack
Bluetooth Capable for Broadcast to Speakers
CPU - Quad-Core ARM Cortex-A53 2Ghz
Graphics - Mali-450 GPU 750Mhz (DVFS)
Android 5.1, Firmware-rooted
Player Monitoring System
Small Footprint (3" x 3")
Very affordable alternative to PC
Works GREAT with Sonos, Bluetooth, and
AirPlay speakers on Android and iOS
Only $124.95
Plus Shipping (F.O.B. Fort Lauderdale)