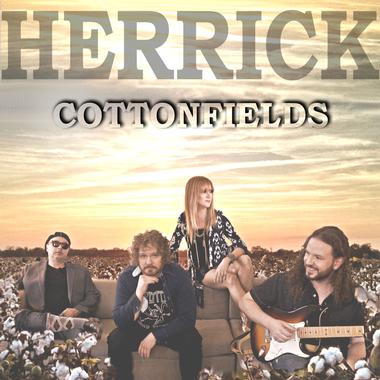 Heaven Don't Let Me Down (Live Version)
---
By: Herrick
Upbeat acoustic based Live Song featuring a strong powerful female vocal. About hope and not giving up on life! possibly for motivation with a driving beat.
By: Herrick
Herrick is a Nashville-based collaboration involving four singers, songwriters, musicians, and producers. Billboard Magazine describes Herrick's music as "alternating at times between seething rage and a bruised vulnerability. Donna's powerful vocals, pummeling riffs, and swaggering attitude crosses all genre. I only needed one listen to tell you that Herrick is the real deal, and may very well contain the next great female voice of this generation in Donna Herrick."
Duration: 6:25
Tempo: Medium
BPM: 115
Vocal Type: Female Vocals
Genre:
Rock Music
Subgenre:
Blues Rock
Catalog ID: 815010
Keywords: Bluesy upbeat acoustic driving song. Gospel Heaven Hang on Don't give up Never give up Stay Strong Live Heaven, Don't, let, me, down, hope, high energy, movie trailer, movie intro, Acoustic, Guitars, upbeat, opening, endurance, motivational, commercial, dramatic, fitness, sports, pulsing, positive, marathon, commercial, athletic, Musicians, playing, street corner, alcoholic, not giving up, sun, promised land, Eden, region, nirvana, part, Shangri-la, paradise, Garden of Eden, Promised Land, bosom of Abraham, Eden, mythical place, Elysian Fields, Paradise, fictitious place, Walhalla, imaginary place, Heavenly City, Elysium, City of God, Celestial City, Abraham's bosom, Valhalla, Holy City Live

Description: Heaven Don't Let Me Down Live Version, Rock Music, Blues Rock, Music for shops, restaurants, lounges, stores, chains, hotels, airlines, on-hold phone systems, and more.