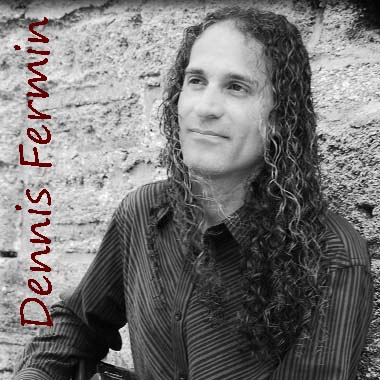 Cuban Jam
---
By: Dennis Fermin
A Cuban inspired piece with very classy and elegant guitar melodies and a flamenco flair. The song is layered over a standard Latin groove performed with the bongos. Great for slow Latin dances, romantic candle light dinners, travel or cultural programs, documentaries, background music, TV, movies.
By: Dennis Fermin
Florida guitarist Dennis Fermin blends the sounds of Nuevo Flamenco, Latin, Smooth Jazz, and Spanish Rock into an intoxicating blend that will take you on a romantic journey from Spain to the Caribbean Islands. Emerging from a Rock music background, Dennis had the privilege of opening for numerous National headlining acts, and recently he decided to immerse himself in the sultry and exotic sounds of the Spanish guitar. Currently working on his third CD release entitled "Ancient Mysteries," his music is always beautiful, relaxing, and highly evocative.
Duration: 8:35
Tempo: Very Slow
BPM: 55
Vocal Type: Instrumental
Genre:
Latin Music
Subgenre:
Bolero
Catalog ID: 767440
Keywords: acoustic sexy exotic Spanish Caribbean sultry seductive smooth romance serene love loving soft ballad bolero cultural easy listening ethnic Hispanic tropical Mediterranean music atmospheric ambiance peaceful loving slow dancing

Description: Cuban Jam, Latin Music, Bolero, Music for shops, restaurants, lounges, stores, chains, hotels, airlines, on-hold phone systems, and more.