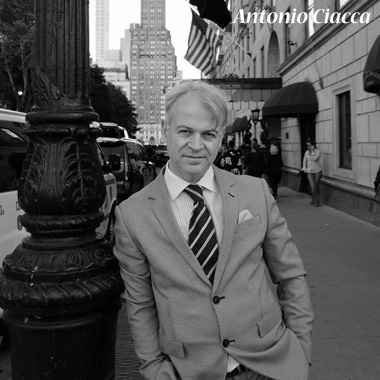 Driemoty
---
By: Antonio Ciacca
A warm but chilling mid-tempo swing with a sinuous sound reminiscent of the sunrise. Featuring soprano sax, piano, double bass and drums. The kind of tune that can put you in a state of total relaxation but equally provokes an ominous theme. Great for background in any tv or film or waiting room.
By: Antonio Ciacca
Antonio Ciacca is an experienced and gifted pianist, composer, and conductor based in New York. His work ranges from Classical to Jazz with influences from both European and American traditions, allowing him to move fluidly among cultural environments. Through his extensive knowledge about Jazz and expertise and experience in the Jazz community, he is a wonderful musician as well as an educator. Antonio's compositions for Jazz big bands, orchestras, movie soundtracks, ballet, chamber ensembles, and solo piano have been performed worldwide.
Duration: 9:57
Tempo: Med Slow
BPM: 93
Vocal Type: Instrumental
Genre:
Jazz Music
Subgenre:
Modern Jazz
Catalog ID: 1077161
Keywords: jazz suspenseful ominous spooky nostalgic dark jazzy classic nighttime film noir sunrise piano double bass drums tv film commercials waiting room

Description: Driemoty, Jazz Music, Modern Jazz, Music for shops, restaurants, lounges, stores, chains, hotels, airlines, on-hold phone systems, and more.