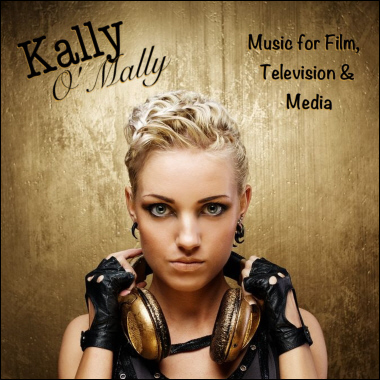 Express Delivery
---
By: Kally O'Mally
Western with a contemporary edge. Driving bass and lush string sections, briskly paced with a touch of Memphis style organ and sexy electric guitar lines. Cowboys trotting their horses as the tumbleweeds pass through. Lively and moderately paced.
By: Kally O'Mally
Joining us from California, Kally O'Mally is a versatile singer/songwriter, producer, and multi-instrumentalist who writes catchy hooks and melodies. She specializes in story-based Pop and Rock songs and instrumental music. With a broad musical background, Kally has a natural knack for producing a wide variety of sounds, moods, and styles. In her exciting collection here, you'll discover Kally's talent for creating everything from funky, fun Dance beats to the more ethereal and retrospective, haunting vocal pieces.
Duration: 6:47
Tempo: Med Slow
BPM: 80
Vocal Type: Instrumental
Genre:
Folk Music
Subgenre:
Folktronica
Catalog ID: 601714
Keywords: Rich afternoon instrumental: driving through the back roads contemplating new future poverty to riches emergence enthusiastic, happy, warm, friendly, inviting, welcoming, blissful, abundant, rich, full, loving, dancing, affection, warmth

Description: Express Delivery, Folk Music, Folktronica, Music for shops, restaurants, lounges, stores, chains, hotels, airlines, on-hold phone systems, and more.