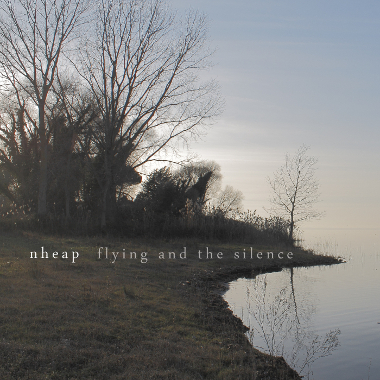 Remains of a Reflection
---
By: Nheap
A slow, evolving ambient track, with sparse and soft drums, distant sounds, few melody notes. Moody atmosphere. Getting darker by the end. Tim Hecker style
By: Nheap
Massimo Discepoli began the Nheap project in 2007, composing and producing his own music that blends Jazz, Electronic, Rock, Post-Rock, Avant-garde, and Experimental. The first album, "Realight," was released in 2008, his second, "Skymotion," in 2009, and his third, "Clouds Under The Table" in 2011. Each album received extremely positive reviews, and his last two albums were voted Best of 2009 and 2011 by many blogs and magazines. Massimo's clients include Samsung, MTV, CNN, Bill Clinton Foundation, Black Box, Picture Shack, Red Bull Media House, Gizmodo.
Duration: 6:17
Tempo: Very Slow
BPM: 56
Vocal Type: Instrumental
Genre:
Electronic Music
Subgenre:
Dark Ambient
Catalog ID: 1115212
Keywords: sweet melancholic post-rock the album leaf folktronica hammock Ambient Soundtrack Melanchonic Farewell mysterious magical meditative hypnotic Arpeggio Pad Nostalgic Melodic Romantic Passion Pensive Passionate Departure spacious magic space electronic film score credits trailer fairytale fantasy intro mystery background soundscape soundtrack closing credits movie trailer suspense drama lover sadness great loss helpless lonely alone illness approaching poignant moving touching delicate gentle atmospheric spacious openess sad post rock melancholic electric building melodic intro mystery odd times modern contemporary 2000's Y2K+ looping openess Departure psychological dreamy dreaming textures mood tortoise godspeed you black emperor fading suspended jazzy jazz zen organic feeling pulse nuance dynamic cinematic progressive tenderness tender emotive emotional rising gradual soft power powerful warm strings growing increasing crescendo emotions inspiring inspirational spiritual indie alternative shoegaze livetronica dramatic calm expressive butoh dance fall autumn winter

Description: Remains of a Reflection, Electronic Music, Dark Ambient, Music for shops, restaurants, lounges, stores, chains, hotels, airlines, on-hold phone systems, and more.