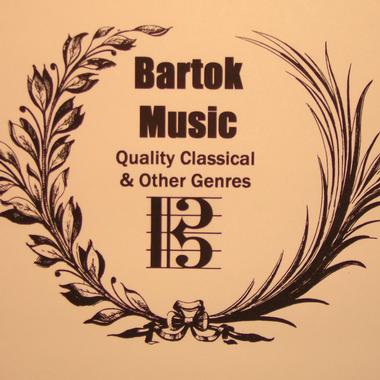 Emperor Waltz [Johan Strauss]
---
By: Bartok Music
Let this full orchestra version of Emperor Waltz grace one of your media projects. Its bittersweet strings and powerful horns will bring your production to life. Great for films set in the 1700's or 1800's, animated films, in-store media, radio productions, and much more. Listen!
By: Bartok Music
Bartok Music features world-class Orchestral music, Chamber music, solo piano, and other Classical works, as well as a broad selection of Jazz and World Music. Their large catalog offers high-quality performances and broadcast quality sounds, with major credits including the films How to Train Your Dragon, Dinner for Schmucks, Epic Movie, Blades of Glory, and Superman Returns. Bartok Music's work has also been featured in TV programs such as Weeds and Lost, and in national advertisements for Suzuki, Capri Sun, and ABC-TV promos.
Duration: 11:40
Tempo: Medium
BPM: 119
Vocal Type: Instrumental
Genre:
Classical Music
Subgenre:
Romantic Period
Catalog ID: 242768
Keywords: Johan Strauss sound-alike elegance masquerade artist legend legendary fair politics Mozart cinematic score theme john williams powerful stirring era TV cinema Danny Elfman Romantic Period Orchestral classic classy concerto clavier majestic sophisticated organist bassoons clarinets stylish Grace rich chic renaissance festival complicated melody notes dreams upper crust society formal charming expensive Baroque Strauss Franz Schubert contemplative cue cultured divine harmonious heavenly historical history theme chamber lovely meaningful movie moving BBC night passionate pastoral secular woodwind symphonic poem suite opera overture music royalty free background music royalty free music download license music music for videos royalty free sound music for film royalty free music library stock music tracks company progressive Chopin hans zimmer phillip glass elmer Bernstein max steiner james Newton howard james horner PBS Discovery A&E symphony orchestra 1800's 1700's kings queens king queen elizabeth henry english England ballroom manner born art gallery museum soaring sweeping gentleman lady 1900's themes

Description: Emperor Waltz [Johan Strauss], Classical Music, Romantic, Music for shops, restaurants, lounges, stores, chains, hotels, airlines, on-hold phone systems, and more.