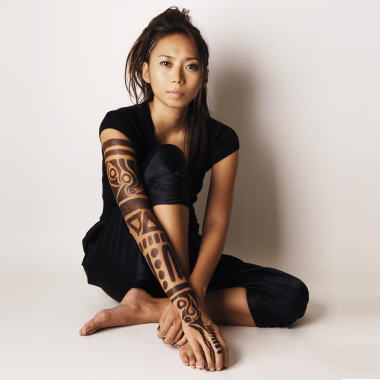 Trip in China
---
By: DJ Juri
Enjoy China, percussion Dance Music, Funky Drum solo, get happy Rhythm, funny rhythm to house tribal beats. China Gong, percussion ensemble, in Bata Drum
By: DJ Juri
Japanese female Producer DJ Juri is the creator of an original music genre known as "Taiko Dub." Following her work with Australian indigenous artists and Maldivian traditional drummers, both Australia and the Maldives appointed her Goodwill Music Ambassador, to promote the music and culture of their countries. While DJ Juri also produces traditional Japanese dance mixes, her red-hot tribal drum beats, fused with electro sounds, offer up hyper-dramatic, emotional ethnic music, perfect for high energy club raves, video games or action films depicting hand-to-hand combat.
Duration: 8:29
Tempo: Medium
BPM: 129
Vocal Type: Instrumental
Genre:
Chinese Music
Subgenre:
Chinese Electronica & Dance
Catalog ID: 443333
Keywords: China Traditional Taiko Tribal Wind Ethnic World Music House Dance Nature Soundtrack Soundeffect Instrumental Drum Percussion Gong Funny TaikoDub DJJURI Energy EARTH Spiritual Spirit Space

Description: Trip in China, Chinese Music, Chinese Electronica, Music for shops, restaurants, lounges, stores, chains, hotels, airlines, on-hold phone systems, and more.