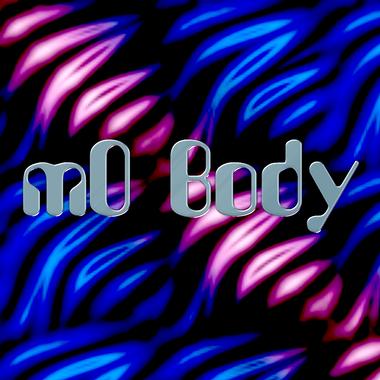 If We Don't Care
---
By: mO Body
Instrumental Electronic Dance / Club music. Instruments: computer, electronics, drum machine, synth. For entertainment, Hollywood, movie credits, movie trailers, TV, video games, clubs, bars, nightclubs. Inspired by Eiffel 65, 2 Brothers On The 4th Floor, 2 Unlimited, Alcazar, Alexia, Bad Boys Blue.
By: mO Body
Helsinki, Finland is home base for Dance, Trance and Techno artist mO Body, who has been creating music since 2001. Although mO Body records, composes and produces in the Instrumental, Electronic, Dance, Club, Trance, Techno, and House genres, he continually experiments with new sounds, using several music software programs and a PC to fuel his creative efforts. Always in demand, a dozen of mO Body's tracks have been included in 10 Rosenklang label albums. Check out mO Body's original tracks for some exciting and creative music guaranteed to add punch to your productions.
Duration: 9:17
Tempo: Med Fast
BPM: 140
Vocal Type: Vocal Samples
Genre:
Action Music
Subgenre:
Action Impending Electronic
Catalog ID: 684706
Keywords: mO Body drums synthesizer movies television game club bar nightclub brave caring cool emotional energetic honest hot moody moving passionate powerful sensitive soothing stimulating Cappella CAPTAIN JACK Captain Hollywood Project Centory Corona Culture Beat Darude DJ Bobo Dr. Alban E-rotic E-Type First Base Fun Factory Ice MC Imperio Indra Infernal La Bouche Lobby Le Click Masterboy Maxx Playahitty Real McCoy Santamaria Vengaboys Whigfield 101 Yxnollaykkönen Aikakone Ann Bell Fell Candyman Chorale DC-10 DCX Digital Soul Eden Hamlet Kora K-System London MC Mascara Miisa Movetron Optical II Sound of R. E. L. S. Waldo's People Ace of Base Army of Lovers Basshunter Basic Element Bodies Without Organs Caramell Cool James and Black Teacher Da Buzz DJ Mangoo Dr Alban Drömhus E-type Eric Prydz Factual Beat Flexx Jonny Jakobsen Kayo Kobojsarna Look Twice Günther Melodie MC Pandora Photogenic Poco Loco Roxette Solid Base Sonic Dream Collective Smile. dk Yaki-Da Aqua Bambee Devotion Di-Mico Dina Doruntina Galaxee ICE Infinity Nightcore spritneybears Reset Soda Sigmund and the Freuds Trancylvania Voodoobeats

Description: If We Don't Care, Action Music, Impending Electronic, Music for shops, restaurants, lounges, stores, chains, hotels, airlines, on-hold phone systems, and more.