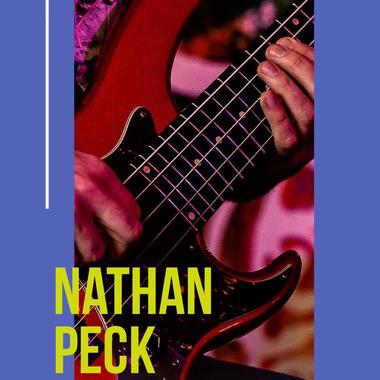 Fuzzy Dice
---
By: Nathan Peck
Vintage instruments conjure up the funky sounds of The Meters, Jeff Beck, Herbie Hancock in swampy funk fest based in a slow 7/4 time with light subdivision and a steady beat which gives it an open quality as a theme song or jingle. This track features 2 electric guitars, e-bass, drums, rhodes keys.
By: Nathan Peck
Based in New York, composer Nathan Peck is equally at home on electric and acoustic bass, piano, guitar, and drums. His dynamic musical background fuses the organic spirit of live instruments with a wide pallet of samples to create unique landscapes of sound. Nathan has performed on over 50 commercially released albums. His credits also include Nick @ Nite TV themes and jingles for Old Navy. He has also performed in over 30 countries with artists such as Bonnie Tyler, Sting, Vernon Reid, Maynard Ferguson, Wynton Marsalis, and Alex Skolnick.
Duration: 6:23
Tempo: Med Slow
BPM: 84
Vocal Type: Instrumental
Genre:
Theme Music
Subgenre:
Street music
Catalog ID: 989462
Keywords: seventies funk brothers rock disco the meters head hunters jazz big beat bass drum electric guitar jclassic sound from back in the day studio swampers duck dunn jaco roco preestia odd time rhythmic patterns live drummer tom toms sharon jones app kings the roots jon batiste stay human beatbox fun hip

Description: Fuzzy Dice, Theme Music, Street Music, Music for shops, restaurants, lounges, stores, chains, hotels, airlines, on-hold phone systems, and more.