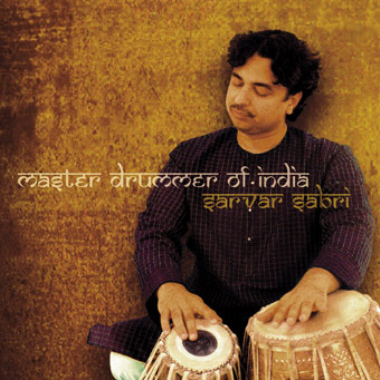 Taal Farodust
---
By: Sarvar Sabri
Taal created by Sufi saint Hazarat Amir Khasrau
By: Sarvar Sabri
Sarvar Sabri is an internationally renowned tabla player and much sought-after musician not only in classical Indian music but also in many diverse forms of World music and Jazz.   Savar drums the tabla with a rhythmic and mesmerizing ferocity, which only adds to his popularity and sense of style.
Duration: 10:10
Tempo: Medium
BPM: 129
Vocal Type: Instrumental
Genre:
Indian Music
Subgenre:
Hindustani Music
Catalog ID: 212987
Keywords: India, Exotic, Drummer, Percussion, Travel, Foreign,

Description: Taal Farodust, Indian Music, Hindustani, Music for shops, restaurants, lounges, stores, chains, hotels, airlines, on-hold phone systems, and more.