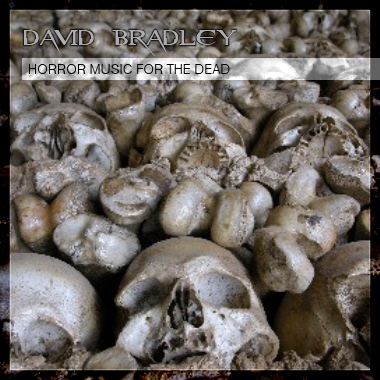 The Black Widow
---
By: David Bradley
very creepy ambient horror soundscape, very dark, menacing & Gothic, perhaps in old Gothic mansion. Full of dark shadows and evil forces, very spooky and the track gets more so as it comes to a shocking finale. ideal for psycho horror flicks, trailers, credits, background, soundtracks etc.
By: David Bradley
UK Composer David Bradley creates ambient Electronic music perfect for film, relaxation, and space travel. But he loves to snap his audience into an adrenaline-pumping state of terror with his Horror music. With his insatiable love of 70's and 80's horror flicks, David's catalog is peppered with music that urges you to let out the screams, the nightmares, the satanic intensity, the pure evil... And it's the Only Game in Town! So buckle up and get ready to be terrified!
Duration: 6:52
Tempo: Slow
Vocal Type: Instrumental
Genre:
Horror Music
Subgenre:
Horror Ambient Soundscapes
Catalog ID: 537799
Keywords: horror creepy spooky evil dead ghosts fear nightmares phantoms supernatural paranormal atmospheric terror dark spirits house haunted haunt edgy chilling creep chill darkness killer vaults death undead black vampires corpes soundtracks film gothic halloween myers shocking fright shadows blood entity creepy wicked uneasy nightmare horrible ominous foreboding scary music freddy jason stephen king movies midnight in the dark woods deep forest spooks gremlins werewolves monsters creeping lurking home invasion crime in progress chilling goosebumps

Description: The Black Widow, Horror Music, Horror Ambience, Music for shops, restaurants, lounges, stores, chains, hotels, airlines, on-hold phone systems, and more.